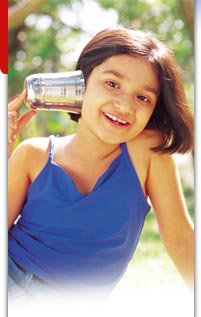 [1] Call forwarding

[2] Call waiting
[6] Missed Call Alert

The customer receives a SMS listing all the calls received during the switched off or no coverage condition. This facility is available in following two options. .

Dolphin/Trump customers can set this by call forwarded to MCA server on 789, whenever the customers mobile is not reachable or switched off.
The customer will receive a SMS listing all the calls during the switched off or no coverage period. The missed call list will come in batches of maximum 5 missed calls. (Supposed there are 20 missed calls then the calls will be delivered in 4 times)

[7] Dolphin Vault Service: MTNL Dolphin launches Vault Service. The details are as follows.

Dolphin Vault Service has been launched for GPRS customers.
This facility can be used to upload and backup their SMS photos, video and address book.
This will work with symbian phones.
The approved tariff is given below in the table.

| | |
| --- | --- |
| Symbian Phone (with WAP/GPRS Facility | |
| Registration + subscription | 30 (monthly) |
| Backup | |
| Photo back | 2( per photo) |
| Video backup | 2(per video) |
| SMS backup | Included in monthly subscription |
| SMS to 6060 | Rs.0.10 paisa (per SMS) |
| Contact backup | Included in monthly subscription |
| Sharing | |
| Photo sharing | Included in monthly subscription |
| Registration + subscription | 20(monthly) |
| Contacts backup | Included in monthly subscription |
[8] MTNL-WALLET SERVCIES.....NEW
[9]Voice SMS Service
MTNL MUMBAI ANNOUNCE "VOICE MESSAGE SERVICE" WITH UNLIMITED FUN FOR DOLPHIN & TRUMP SUBSCRIBER.
*SEND VOICE MESSAGE TO ANYWHERE IN INDIA ON ANY NETWORK PHONE.
*SIMPLY DIAL 125000 TO SEND 'VOICE SMS' & FOLLOW THE INSTRUCTION AVAILABLE IN HINDI & ENGLISH.
*MAXIMUM VOICE SMS RECORDING LIMIT IS 2 minute(160 SECOND)
*MESSAGE WILL BE DELIVERED THROUGH INCOMING CALL WITH DISPLYING THE NUMBER OF SENDER OR IT CAN BE RETRIEVAL BY DIAL 125001(FREE)
*TARIFF- Rs.2 PER Minute FOR EXAMPLE U RECORD UR MSG IN 60 SECOND THEN YOU WILL CHARGE Rs 2 FOR VOICE MESSAGE TO ANYWHERE IN INDIA.
so put ur heart in2 ur messages and send the next generation messages...
For details- call 1503(toll free) from ur Dolphin & Trump.